Use High Quality Images
It's well worth your time to get some good, high quality images of your product or service for use in your advertising. Hire a professional photographer to make them for you, and don't skimp on paying them. These images will have a lot of return on your investment.
Relentlessly Split Test Advertising
Split testing is the core of every good marketing program. Try out different variations on targeting, different images, different text, and different landing pages. Any aspect of the ad you can change, try a different version and iterate to see what works best.
Don't forget: Facebook is about more than just paid advertising. Organic posts and interaction have a very important role to play, and you need to cover all of your bases. Don't get caught trying to replace interaction with more ad spend; it just won't work.
Provide Fast and Effective Customer Service
There are two main benefits to this. Firstly, effective customer service prevents on-the-edge customers from leaving and makes them satisfied customers.
Good Customer Service on Facebook
It can minimize negative reviews, boost positive reviews, and earn you a reputation for solving problems. The second benefit is on Facebook itself; they have a "typically responds within X time" metric that's publicly visible. The faster and more appropriately you respond, the better this metric will be.
Run Store and Social Cross Promotions
One fun way to build audiences and earn more customers is to cross-promote between your physical location and your online presence. Give out online-only coupons in-store, or give out store-only coupons online. Get people to follow you for discounts, and put up an interstitial on store WiFi to deliver a deal when someone logs on then and there. You have a lot of ways to do this, so experiment.
Engage With Real Facebook Users
The value of paying attention to your organic marketing cannot be overstated. When you read and respond to customer posts – and not just their complaints and reviews – you build a lot of benefit with your customer base. They feel like they can come to you with problems and they'll trust you more when you're casual.
Share and Boost Customer Testimonials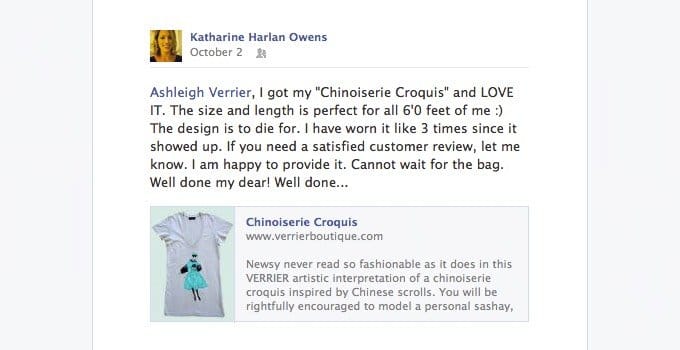 When customers leave positive reviews, ask them if you can "share it with the class" so to speak. You can copy their quote with attribution and post it as an organic post.
You can add it over an image of the product with a product link, and you can even make a game out of it. Each week, a randomly selected testimonial will win a prize, be it a gift card, a discount, or an add-on product or service. It encourages more reviews and it expands your audience.
Share Excellent Organic Content
Don't forget to fill your organic feed with high quality posts. Testimonials and advertising are one thing, but you should share blog posts, industry news, community news, and anything else that can be of value to your users. Keep your advertising minimal; organic posts are for sharing the wealth, not for convincing people to convert.
Run Contests with Compelling, Relevant Prizes
Facebook has a lot of guidelines for contests, and there are some best practices that you should follow for most effective contests. My number one piece of advice is to give out something only people interested in your company or product would want. A camera shop can give out a tripod or a lens, never a smartphone. Why? A smartphone attracts people who just want a phone. A camera accessory attracts your target demographic of photographers.
Increase the Efficacy of Marketing
Every marketing technique can be expanded and made more potent with some tweaks, testing, and various marketing shenanigans. There's more to good marketing than just implementation; you need to test and make sure you can keep making everything better.
Provide Multiple Contact Methods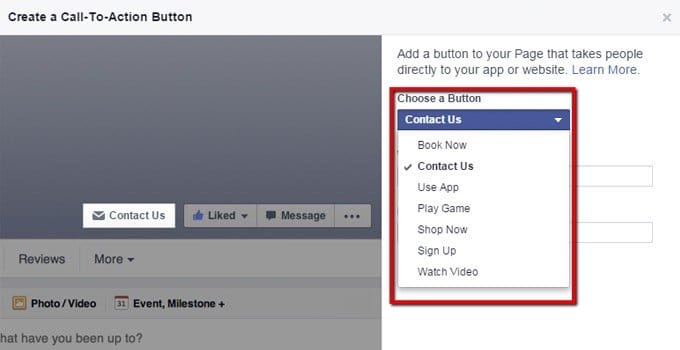 If you want someone to buy, you need to make it easy for them to do so. Part of this means making it easy for them to answer their questions.