Facebook is a great tool for selling your products, even if you're not setting up a direct storefront. Between ads, organic posts, shares, and apps, you have a wide variety of options for increasing your sales. I've compiled a bunch of them, so let's dive right in.
Audience Creation
A key element of good Facebook marketing is targeting the right audience. You need to make use of targeting both for paid ads and for organic posts. That's right; you can use targeting options for non-promoted posts as well. Get to it!
Create an Audience of Facebook Fans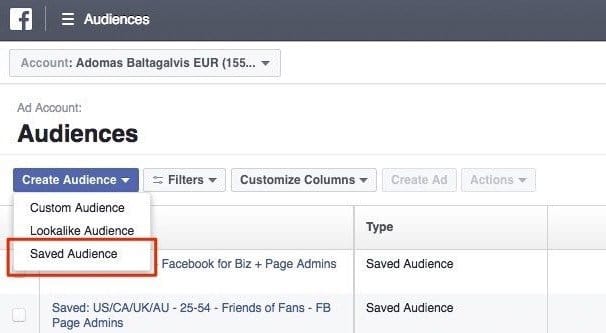 One of the highest converting audiences on Facebook is just "the group of people who follow you." You don't have to worry about the onboarding process, on awareness, or on attracting them in the first place.
Create Audience Facebook Fans
You already have their attention and they know who you are, so all you have to do is convince them now is the right time to buy.
Create an Audience of Website Visitors
Various custom audiences can be put together using the Facebook website pixel. You can market directly to anyone who has visited your website, or anyone who has visited your pricing page, a specific landing page, or even your order confirmation page. AdEspresso has an excellent guide on a bunch of different custom audiences here.
Create a Lookalike Audience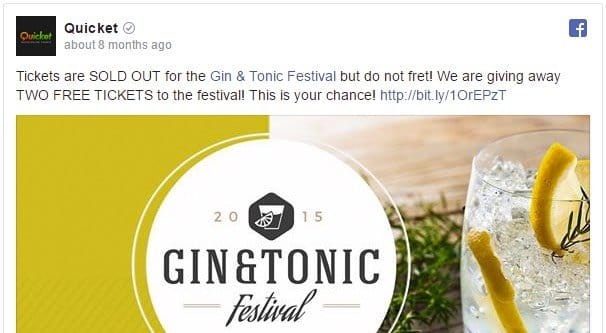 A lookalike audience is one that's made up of people that share many common traits with another audience. For example, you can make an audience of people who resemble the people who follow you, and pay for some ads to target those people to get them to follow you. Chances are pretty good that they'll do so, since they share traits with people who already do.
Using Paid Ads
If you have the money, you have the power. Paying for exposure through ads is one of the best ways to close deals, generate leads, and broaden awareness of your business. There are a lot of tricks to it, more than I can cover here, but this should get you started.
Advertise Your Product Directly
Sometimes the most effective strategy is the simplest. Just make an ad that promotes your product.
Creating Facebook Ad Example
Choose the right audience and market to them with the benefits of your product most relevant to them, and you should get a pretty decent response.
Advertise a Goodie to Boost a Mailing List
Giving away free stuff is probably the most effective single strategy you can use. People love free stuff, even if they wouldn't otherwise use it. I know I have a collection of ebooks and other goodies I wouldn't have thought to buy, but enjoy since I claimed them for free. As a result, I've found a few good mailing lists. Capture these people and market to them in other channels.
Advertise Multiple Products with Carousel Ads
Facebook's carousel ads showcase multiple products – or multiple features of the same product – using multiple images in a sort of slideshow.
Example of Carosel Ads
Tantalizing half-images and half-captions encourage the user to click from one to the next, and you're able to showcase multiple facets of your product or store where you would otherwise have to choose just one.
Experiment with Short Video Ads
Facebook has been pushing video pretty hard in the last few years, trying to compete with YouTube. Video ads are little more than Vines, but can be pretty effective at showcasing your product or your service in a short amount of time. A picture is worth a thousand words, and videos are made up of a lot of little pictures. However, don't try this if you don't have the ability or the funds to produce a high quality video, short as it is.
Keep Your Ad Copy Honest
Younger people tend to mistrust traditional advertising, in startlingly high percentages. Exaggerating or outright lying about your product will see you quickly called out and can earn you a reputation that will take years of upright work to get rid of. Even then, some brands have completely turned around but still struggle because of rumors from years ago. It's better to be honest, up-front, and matter-of-fact about your product and your advertising. Casual is better when it comes to the younger generations.